Flexibility
Through competence and continuous education, our team is able to flexibly respond to new products, diverse customer requirements and a quickly changing market
Reliability
Absolute adherence to delivery dates and a commitment to quality beyond the mere meeting of norms and standards opened up lasting partnerships with international clients.
Respect
Our employees are our capital. A fair interpersonal behavior, mutual appreciation and family-friendliness are deeply rooted in our corporate-DNA.
Standard products and customized solutions for an international market – from single- up to serial production
Drive technology
Trafomodern has established itself over several decades as reliable supplier in the field of drive technology and can point to successful partnerships with several leading national and international market leaders.
With the highly versatile use of electric motors – from machine- and plant engineering, up to e-mobility and infrastructure – requirements regarding performance and efficiency increase dramatically. Our high standards in development and production contribute to live up to the high demands of these drive units. Our motor chokes reduce voltage peaks significantly and prevent voltage losses, prolonging the lifespan of the engines.
Renewable Energy
Renewable energy is not only relevant due to environmental considerations but also for a rapidly growing market. As Austrian market leader, we are ideally positioned and are able to draw on many years of experience.
The turnaround in energy consumption is inevitable – and our products will decisively contribute to it.
Mobility
Due to high growth rates, the area of mobility – ranging from ships to railways and ropeways – is one of our key elements in our product portfolio. National and international market leaders profit from our longstanding experience. Products form Trafomodern guarantee highest security standards in this extremely sensitive segment.
When it comes to mobility, there is literally no way around us.
Industry
In the various fields of application of the industry sector, the demand for our products has increased rapidly in the last few years. Our transformers are developed and produced in accordance with our clients to fully correspond to their specific profile of requirements. Our global partners in the industry sector export their plants and machineries worldwide.
To guarantee efficiency and functionality under completely different local voltages, many market leaders rely on control transformers from Trafomodern.
Austrias leading expert for design and production in the field of power electronics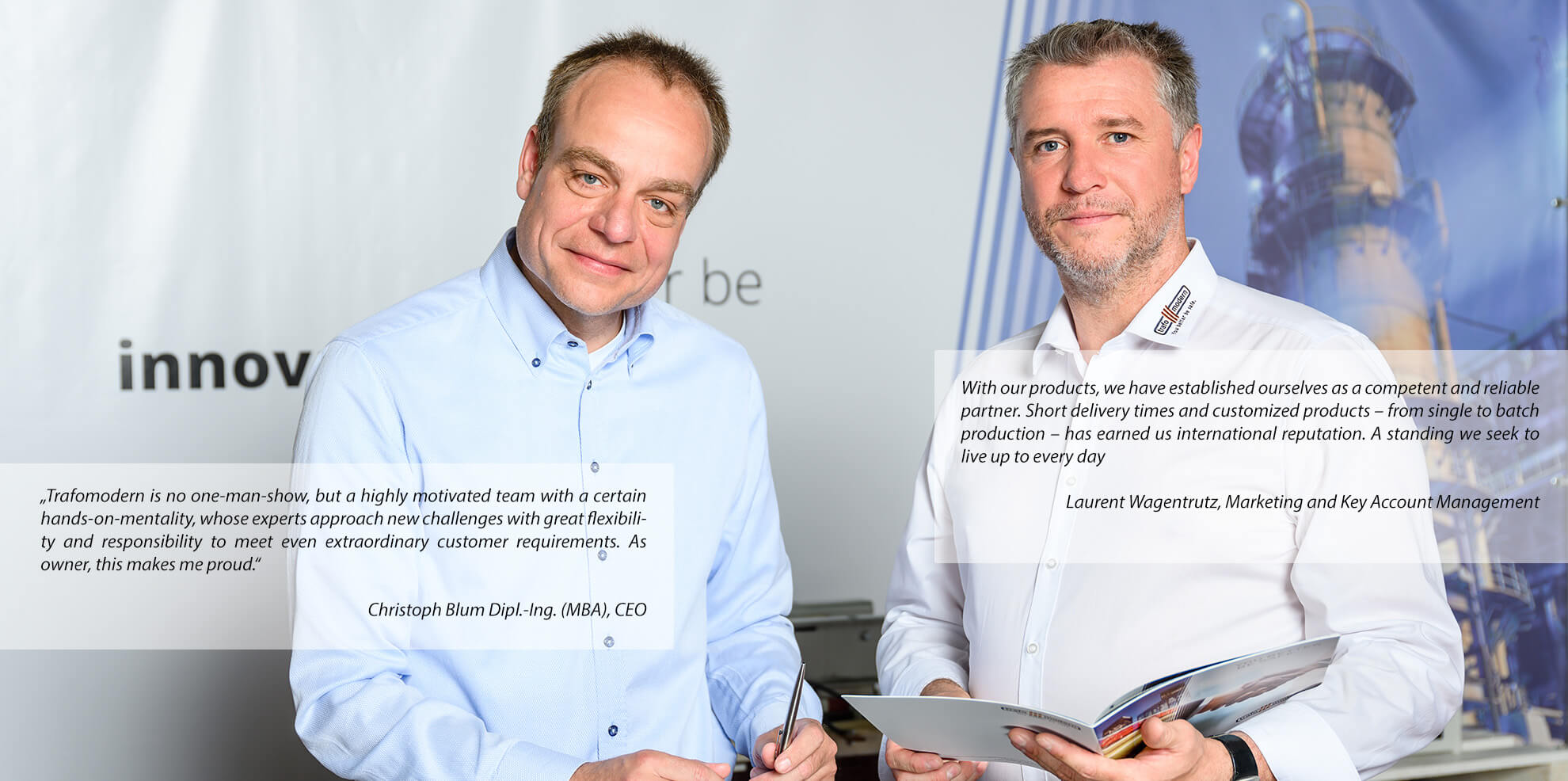 Quality management
The concept of our integrated quality management system ensures the continued high standards of the products manufactured by Trafomodern. The respective certification and annual re-certifications are a matter of course. Long-lasting quality is guaranteed through modern machines, skilled personnel and qualified supplier.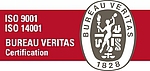 The trafomodern quality management system is certified according to EN-ISO 9001: 2015 (quality management certificate). This ensures conceptually and operationally that Trafomodern always meets the requirements of the customers. The quality and environmental management system is documented in a manual, approved by the management and binding for all departments
You will benefit from excellent consultancy and reliable long-term support. Contact us!
trafomodern Transformatorengesellschaft m.b.H.
Industriestraße II/11
7053 Hornstein, Austria
Tel.: +43 (0)2689 2744 – 0
ACCES by telephone:
Mo-Th: 07:30-12:00 and 12:30-16:00
Fr: 07:30-12:00
Fax: +43 (0)2689 2744 – 9
E-Mail: info@trafomodern.com
Web: www.trafomodern.com
ARA-Lizenz-Nr.: 12777
EORI-No.: ATEOS1000005777
DVR: 0630969
UST-IdNr: ATU 78767167
FN 592046g Landesgericht Eisenstadt
Banking connection: UniCredit Bank Austria AG
IBAN: AT591200050451002500
BIC / SWIFT: BKAUATWW
Contact form
We welcome you to contact us!